Hydrophilic coating PHILICFINE HP
What is Hydrophilic Coating?
Hydrophilicity is a property that causes water on a surface to spread out into a thin film rather than forming droplets.
Benefits: Ensures a clear field of vision and prevents dirt from sticking to the surface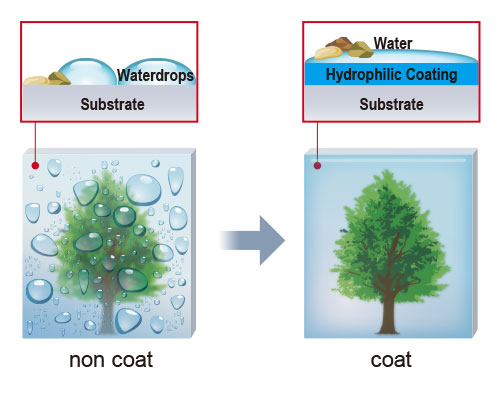 Product Features
Exhibits good hydrophilicity
Effective in dark places
Can be used outdoors
Can be used on plastics
High transparency
Select the product that match your application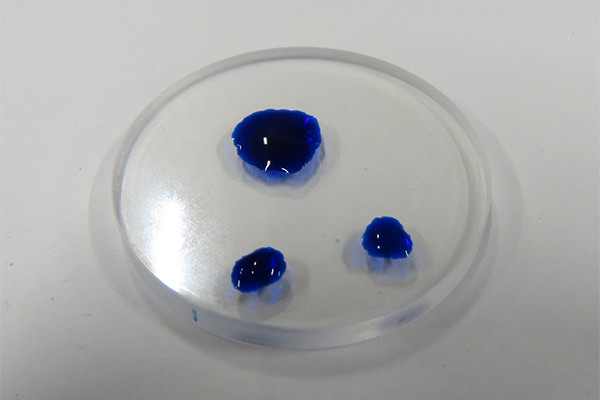 Applied Example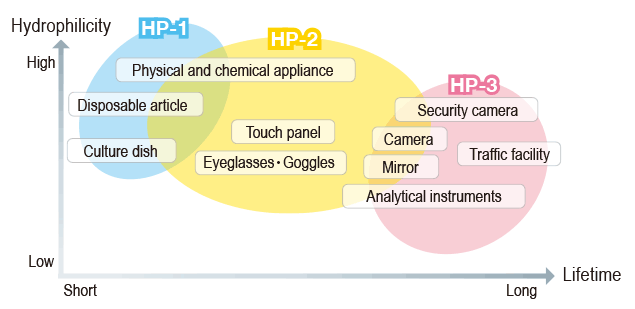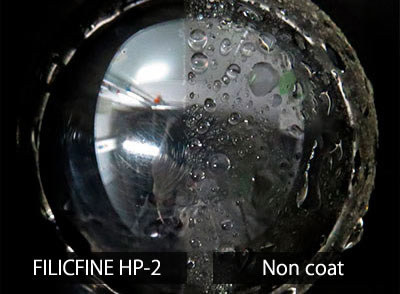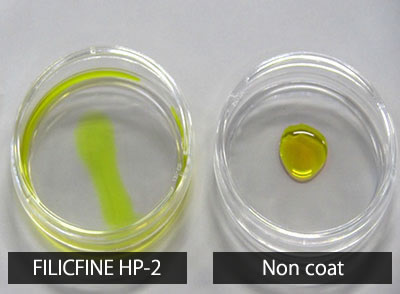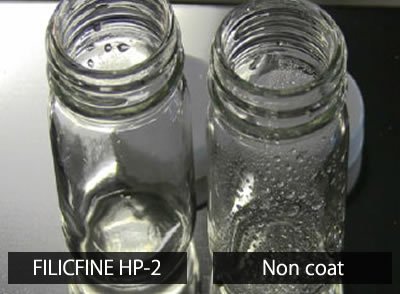 Examples of envisioned applications
Prevent poor visibility due to rain on security camera protective covers or automobile side mirrors
Prevent poor visibility caused by water droplets on eyeglasses, sunglasses, goggles, etc.
Prevent spurious operations due to water droplets, by coating the cover materials on laser sensors used with automatic doors, etc.
Promote culture cell growth by making Petri dishes or plates hydrophilic
Product Lineup
 
HP-1
HP-2
HP-3
Hydrophilicity
++
++
+
Weatherability(XW)**
- -*
+
++
Abrasion Resistance
++
+
- -*
Water Mark Resistance***
- -
-
+
Salt Spray Test (168h)
- -*
+
+
Refractive Index****
(Film Thickness)
Approx. 1.55
(83nm)
Approx. 1.65
(94nm)
Approx. 1.81
(81nm)
Note: Some absorption occurs
--* : Contact Angle ≥30°
XW **: Xenon Weather Meter Test, Duration of test = about six months
Water Mark Resistance *** : "+" shows little water mark on the substrate after dry.
Refractive Index****:Measured at wavelength of 550 nm.
The table above compares the three products based on in-house testing. Results may differ from those listed above, depending on the deposition method.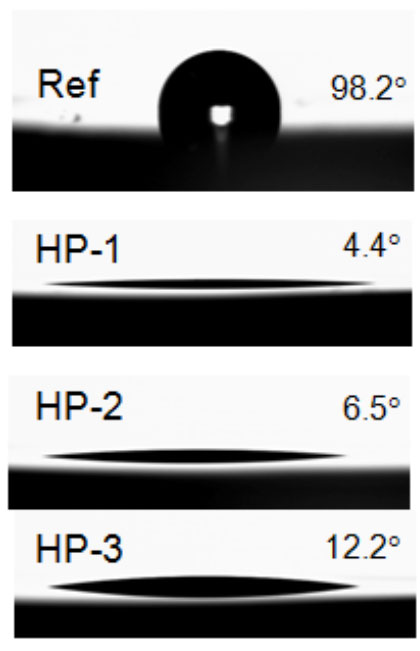 Contact Angle
Pamphlet Download(PDF)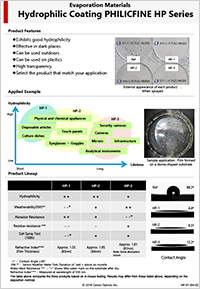 We can provide technical data and sample boards; if you need them, please contact us using the inquiry form